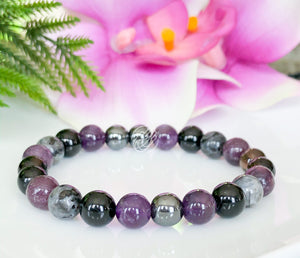 Welcome to Essential Jewelry 4U
I am proud to present my handmade genuine gemstone jewelry and healing crystals collection. I carefully craft each item myself, using only high-quality gemstones and crystals. Each piece is designed to highlight the natural beauty and healing properties of the stones.

Whether you're looking for that special gift or something to treat yourself, my collection has something for everyone. For those seeking the healing properties of crystals, my jewelry and polished stones are perfect for any occasion. Many people also love to use the crystals for meditation, energy work and spiritual practices.

I believe in the power of natural materials and their ability to promote well-being and enhance person style. I am committed to providing my customers with the highest quality products and exceptional customer service. Browse my collection today and discover the beauty and power of genuine gemstone jewelry and healing crystals.